Carroll Gardens addition starts construction
---
---
Best of Design Awards
Clinton Hill Courtyard House won Architect's Newspaper 2016 Best of Design Award for Residential Interior design.
---
Bronx Children's Museum at CFA
Bronx Children's Museum design model is a part of Authenticity and Innovation exhibition organized by Center for Architecture, AIA New York Chapter. It can be seen at CFA from September 30, 2016 to January 14, 2017.


---
Clinton Hill Courtyard House construction finished!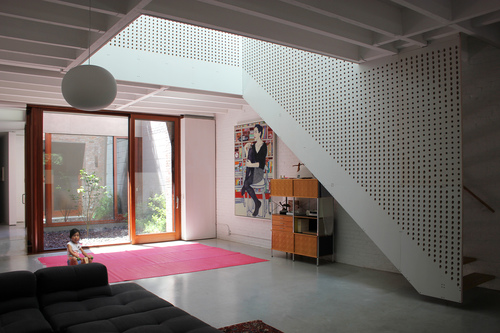 ---
Midtown Loft windows in fabrication
---
Brooklyn Bridge Park: What a Design by O'Neill McVoy + NVda Says About the State of Architecture
Archdaily published the design we made with our great friends NV/da for Brooklyn Bridge Park Pier 6 as a model for NYC development
---
DDC approves O'Neill McVoy Architects' design of Bronx Children's Museum, construction to start Spring 2017.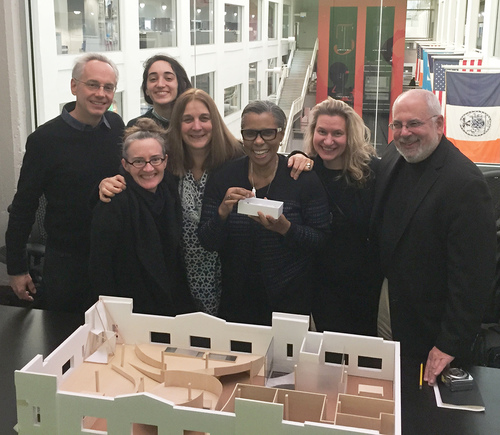 ---
Clinton Hill Courtyard House starts construction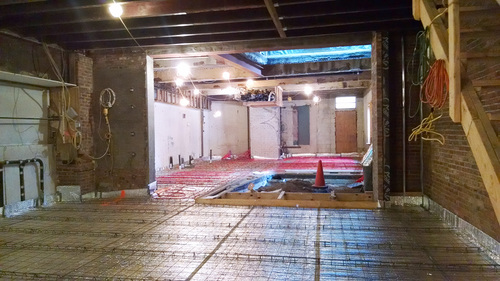 ---
Designs Emerge for Brooklyn Park Project
Wall Street Journal featured NV/da + O'Neill McVoy Architects design submission for Brooklyn Bridge Park